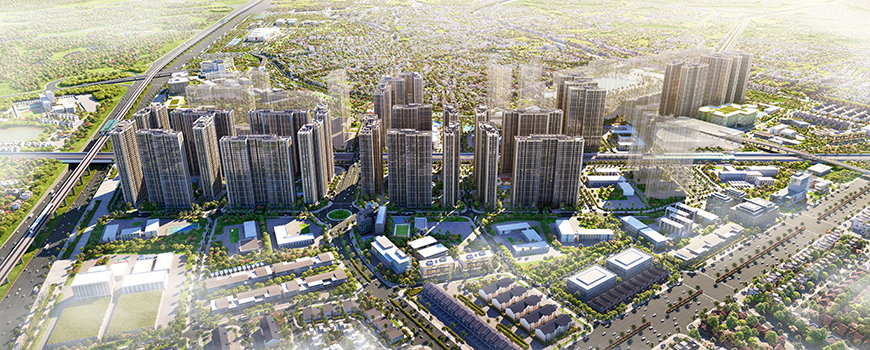 Driver of additional growth for the Group
The Overseas Business started in February 2019, which was timed to coincide with the launch of a hub for SAMTY ASIA INVESTMENTS PTE. LTD. ("SAI") with the aim of creating new business opportunities. It acquires project information on overseas investment projects and provides supports for business development through SAI of the local legal entity in Singapore, engaging in investment and financing for real estate and projects mainly in Asian countries.

*The company is a 100% subsidiary of Samty Co., Ltd.
The SAKURA Project, the condominiums project in Vietnam
The Overseas Business launched, in December 2020, a condominiums development business in the western part of Hanoi in cooperation with Vinhomes Joint Stock Company, the largest developer in the country, and is promoting projects. The heightened residential housing demands in Vietnam enabled the large-scale business development that would not be otherwise realized in the Japanese condominiums market.