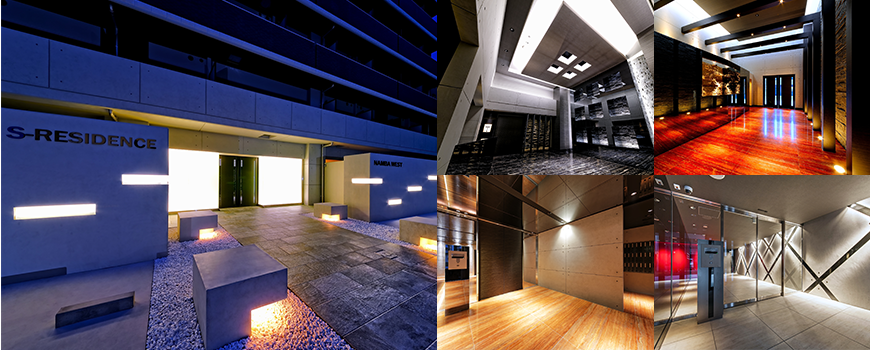 Rental income from rental residential properties and office buildings, etc.

The Real Estate Leasing Business is broadly divided into the following two sources of revenue.
This business owns and earns stable income from properties developed by the Company and from existing properties acquired from external parties. This business engages in diversified investment in diverse assets such as office buildings and commercial facilities through an asset structure centered on condominiums which are less affected by economic fluctuation. We have created a portfolio of high-quality rental properties with more than 150 buildings throughout Japan centered on areas where we have a presence such as the Tokyo metropolitan area, Kansai, Sapporo, Nagoya, Hiroshima, and Fukuoka, etc. With the Income Gains Business positioned as a core business of the Samty Group, we will continue our policy of "develop and own" and accumulate owned assets to expand income steadily and continuously.
Dividend income from Residential REITs, etc.
Dividend income from investment in funds of holding and management of rental residential properties, etc. is allocated to this business segment.
Among these, with the same-boat investment in Samty Residential Investment Corporation, the Company aims for continuous mutual growth by fulfilling its role of providing properties, etc. as main sponsor, and harmonizing each side's strategies and interests when managing the rental condominiums.